I'll be honest…I couldn't think of what to call it ok.  LOL! It just looked so busy and the first thing that came to mind was 'chaotic' so I ran with it. I know its bright…but you'll adjust.  *smile*
Anyhoo…I was trying to decide what I should write about besides the obvious theme change.  Oooo I know…guess who I'm going to see tomorrow night?  I said guess…okay… ICE CUBE!!  If you've read my bio you'd know that I am a major major Ice Cube Fanatic.  I mentioned in my last blog that I missed the San Francico show.  Tomorrow morning I board my flight for Philly to see my real baby daddy…yea-yeaaah!!! I'm excited.  Plus I get to see my best friend Toyia who I haven't seen since June.  So we bought to get super waisted lol…aww…how exciting!
I really don't have a long list of things to discuss.  Oh, my weightloss has been going great.  You can check out my YouTube for vlog updates.  I've lost a total of 21lbs.  Holla!!  I haven't weighed myself this week so I'm clueless about this week's progress.  I'll let you know on Sunday tho.
Other then that not much is really happening.  Work work work…same ol same ol.  I did change my hair today though.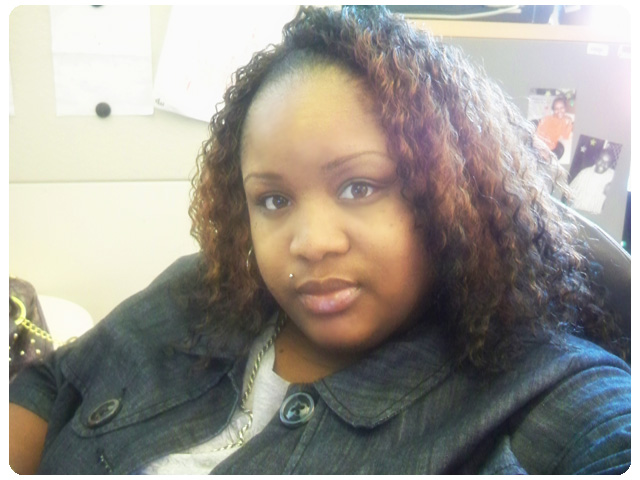 I kinda like it this way…it's fluffy.  No disrespect to my mixies…but it makes me look like I'm a half breed.  LOL!! The color fits my complextion tho.  So we'll so how long it lasts.
Also, for those on my contacts I have updated my Flickr (I told you it was gonna take a while) with some new pics so check those out.  Oh, I also added a section to my site.  It's titled "Poetry".  So check that out and leave feedback.  More to come!!