This pasta can be eaten cold or warm.  It's smooth and creamy texture makes for a hearty delicious meal.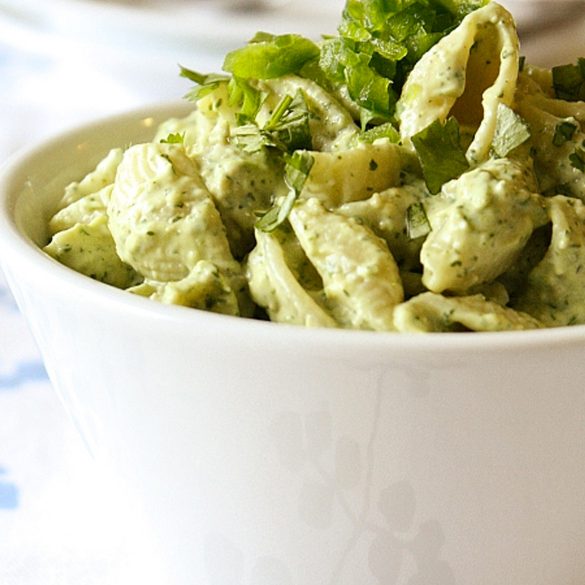 Ingredients
1 1/2cup dry shell pasta or short pasta of your choice
1 ripe avocado
handful of cilantro, roughly chopped
1 1/2 tbsp lime juice
3 tbsp mayonnaise
1 tsp garlic paste
salt & pepper
chopped cilantro and/or jalapeño for garnish
Instructions
Cook pasta according to the package instructions. Drain well, set aside to cool.
Peel avocado and remove the pit.
Put it in a food processor together with chopped cilantro, lime juice, mayonnaise and garlic paste.
Blend it until it's creamy.
Add salt and pepper to taste.
Transfer the avocado sauce to a medium sized bowl.
Add cooked pasta and toss them well.
Sprinkle chopped cilantro and/or jalapeño on top.