On a recent trip to Las Vegas, I visited a Sephora store.  I knew from the moment I walked in that I probably should have left my credit card at home.  I get really excited when I see makeup, brushes, concealer oh my!  My goal was simple…buy lashes.  I literally walked in and silently sighed to myself when I saw the Huda Beauty area.  This palette caught my attention, obviously for the packaging.  I mean yassss…look at those brows! 😍 The colors are so warm and beautiful!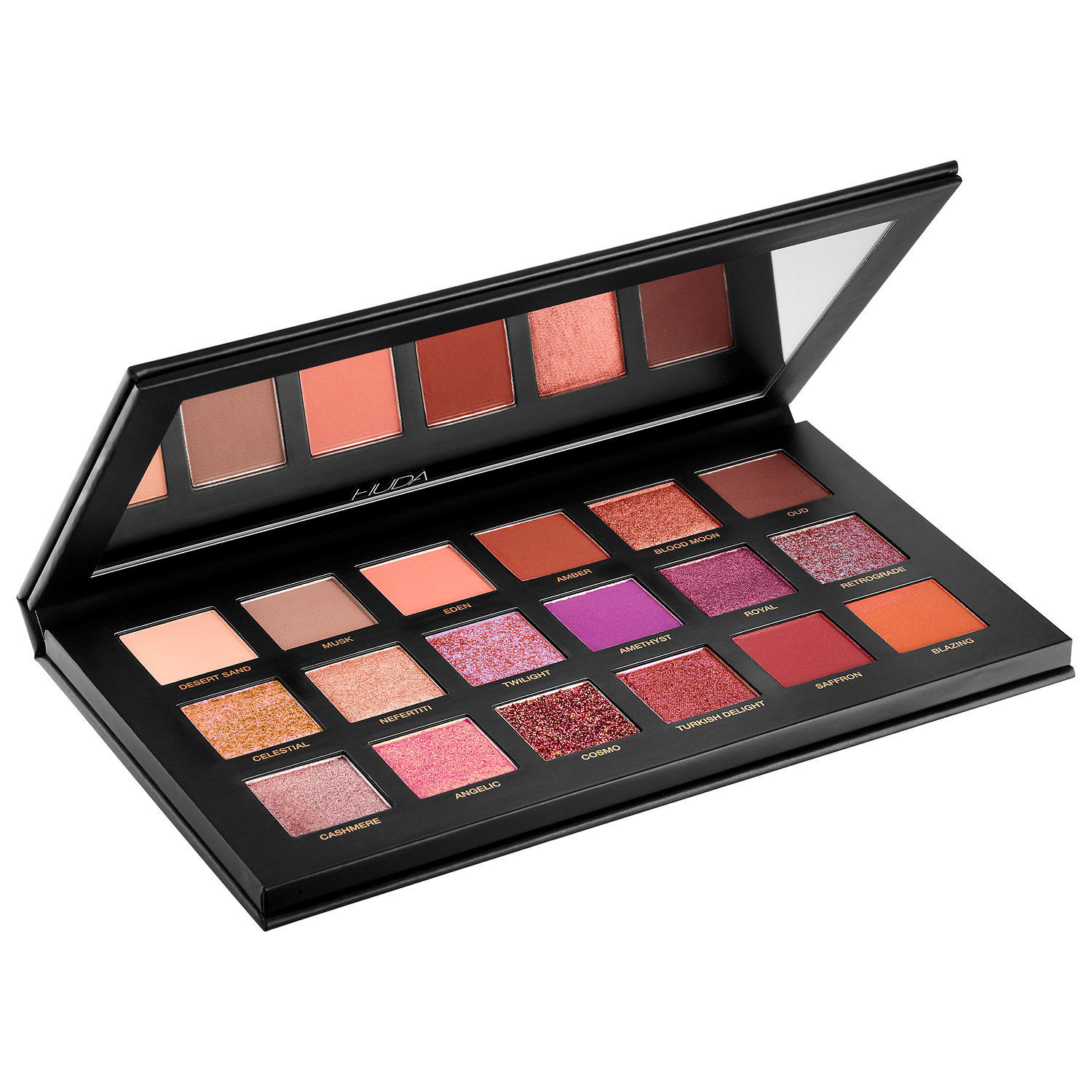 You can see by looking at the palettes how well each color can blend with each other.  I immediately started swatching my arm in the store and caught the attention of a few girls who were lingering around the store.
So far I've done a couple of natural looks with some of the orange-rustic colors.  These colors are very pigmented but heavy in the sense that they apply with ease and are very buildable.  I hate when I apply eyeshadow and I end up feeling cakey.  Not with this palette at all.  This palette does not disappoint!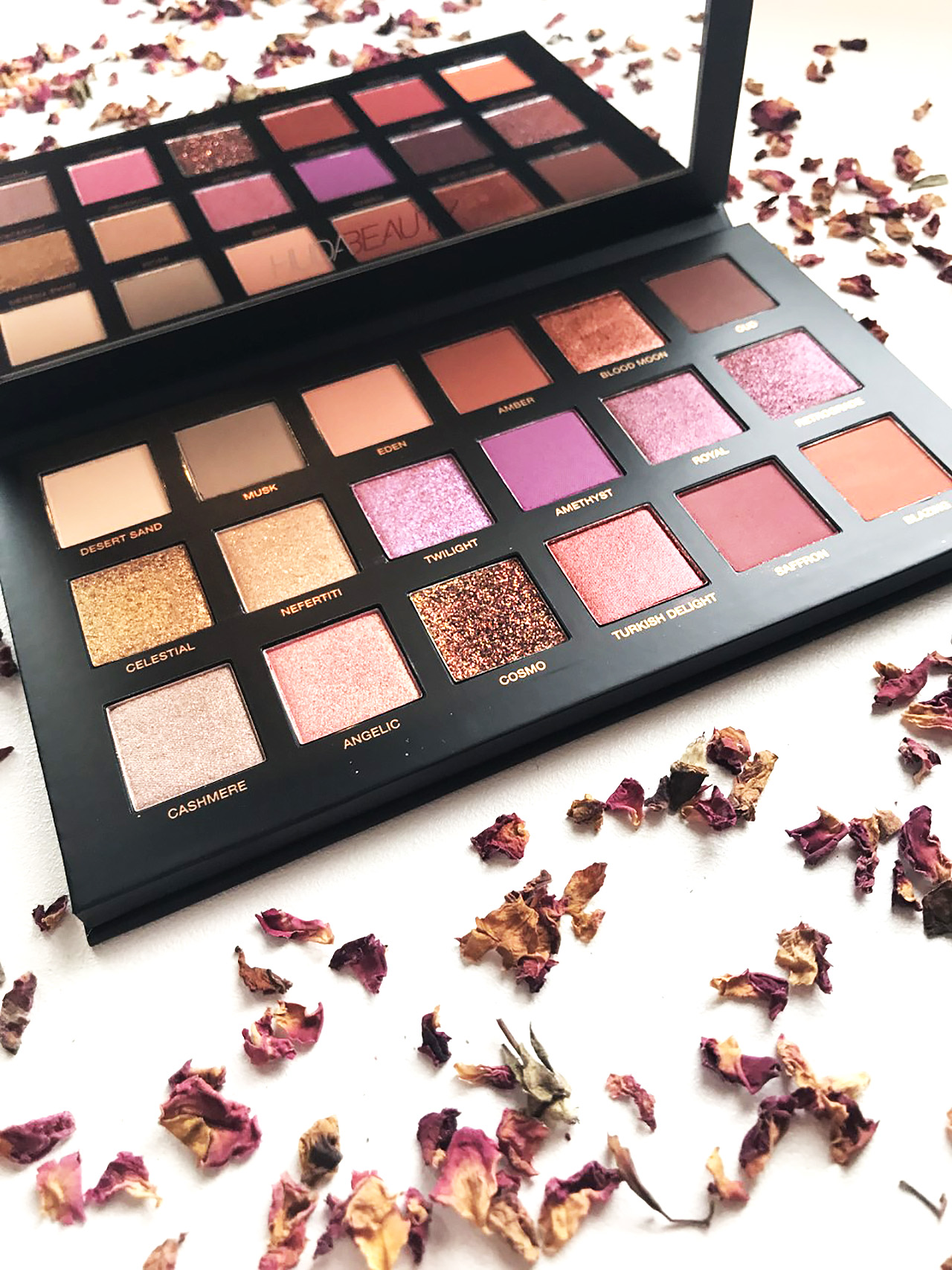 Huda Beauty: Desert Dusk Eyeshadow Palette ($65) | Sephora